Im currently working on a idea i drew more than a year ago of a rifle that looks like a revolver and is meant for robots to use .



Here is a early sketch and reference image i used.
And here is how it currently looks.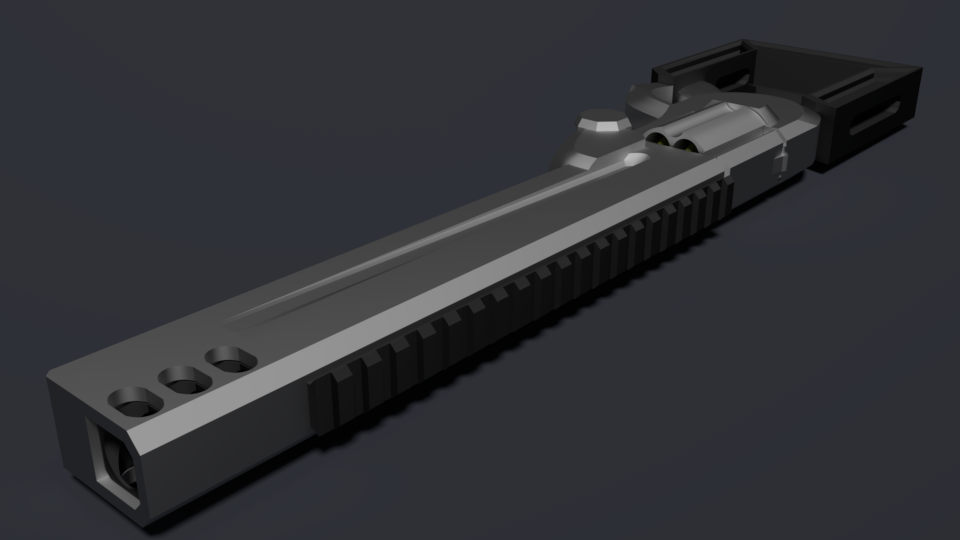 I still have a long way to go and hope it turns out right!

I just wanted to post it here and share so i could get feedback as i go so it can get better.The design i was going for is sharp and boxy (as you see) but still looking to add some small details here and there.
And im modeling it in Blender,my favorite modeling software so far.
And after im done with modeling the low poly and high poly im planing to use substance painter as well to give it a even better look.
Also im currently studying (learning) modeling and learning to use blender and maybe 3ds max,so if you have any good tips for a starter like me,say it
And please feel free to leave your opinion,comment or critique on it! i will be more than happy to listen